Immigration Attorney - The Vllasi Law Firm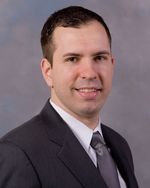 Adem A. Vllasi
Founding Member
Download - Resume
The Vllasi Law Firm was founded by Adem A. Vllasi in March, 2008.  Mr. Vllasi is an attorney admitted to practice in all Ohio state courts and in the U.S. District Court for the Southern District of Ohio. He received his law degree at The Ohio State University's Moritz College of Law in 2006, and completed his undergraduate work at The University of Texas where he received a B.A. in Government in 2002.
Prior to forming the Vllasi Law Firm, Mr. Vllasi was an associate with Lane, Alton, and Horst, LLC, where he handled numerous family- and business-based immigration matters, and was primary counsel in many insurance defense and collections cases.  He also advised U.S. exporters on federal and foreign laws related to international business transactions.
Before attending law school, Mr. Vllasi had a career as a Legislative Analyst at the Texas Senate (Sen. Ken Armbrister) where he worked independently on over 50 legislative proposals, many of which were enacted into law. Mr. Vllasi was also an assistant program coordinator for CARITAS' Refugee Resettlement Program, where he assisted in the relocation of the Kosovar refugees.
Mr. Vllasi is a member of the Ohio State Bar Association, the Columbus Bar Association, and the American Immigration Lawyers' Association and is fluent in English, Albanian, Bosnian, Croatian, and Serbian Languages. He has extensive connections within the Albanian and Bosnian communities in the United States and abroad.